Episodes
Sunday Dec 23, 2018
Sunday Dec 23, 2018
Merry Christmas and Happy Holidays from all of us here at Popcorn Prattle! You are not going to be upset about this mega episode of fun! Join the fun in our super main event where we play Marcus and Steven's favorite game from college, Quote That Movie!!! Also in this episode is Netflix Picks (The Chilling Adventures of Sabrina and The Christmas Chronicles), The Favourite, Mary Poppins Returns and Aquaman!
Sunday May 27, 2018
Sunday May 27, 2018
After months of planning, Popcorn Prattle performed live at Adventure Brewing Company (North) in beautiful Fredericksburg, Virginia! With a live audience and beers in their systems, what could possibly go wrong?! The three hosts put themselves to the test as they try to say nice things about the DCEU (or Detective Comics EVIL Universe). Were they able to do it, or did the IPA's go straight to their heads? Find out today! 
Special thanks to all those who attended, shared the event and, of course, to Adventure Brewing Company for the space and beers. Cheers!
If you enjoy the episode, be sure to drop us a LIKE and SHARE with your friends! Are you a subscriber yet? What are you waiting for?! Hit that FOLLOW button! 
Wordpress: https://popcornprattle.wordpress.com
Instagram: https://www.instagram.com/popcornprattle/
Twitter: https://twitter.com/Popcorn_Prattle
Sunday Dec 24, 2017
Sunday Dec 24, 2017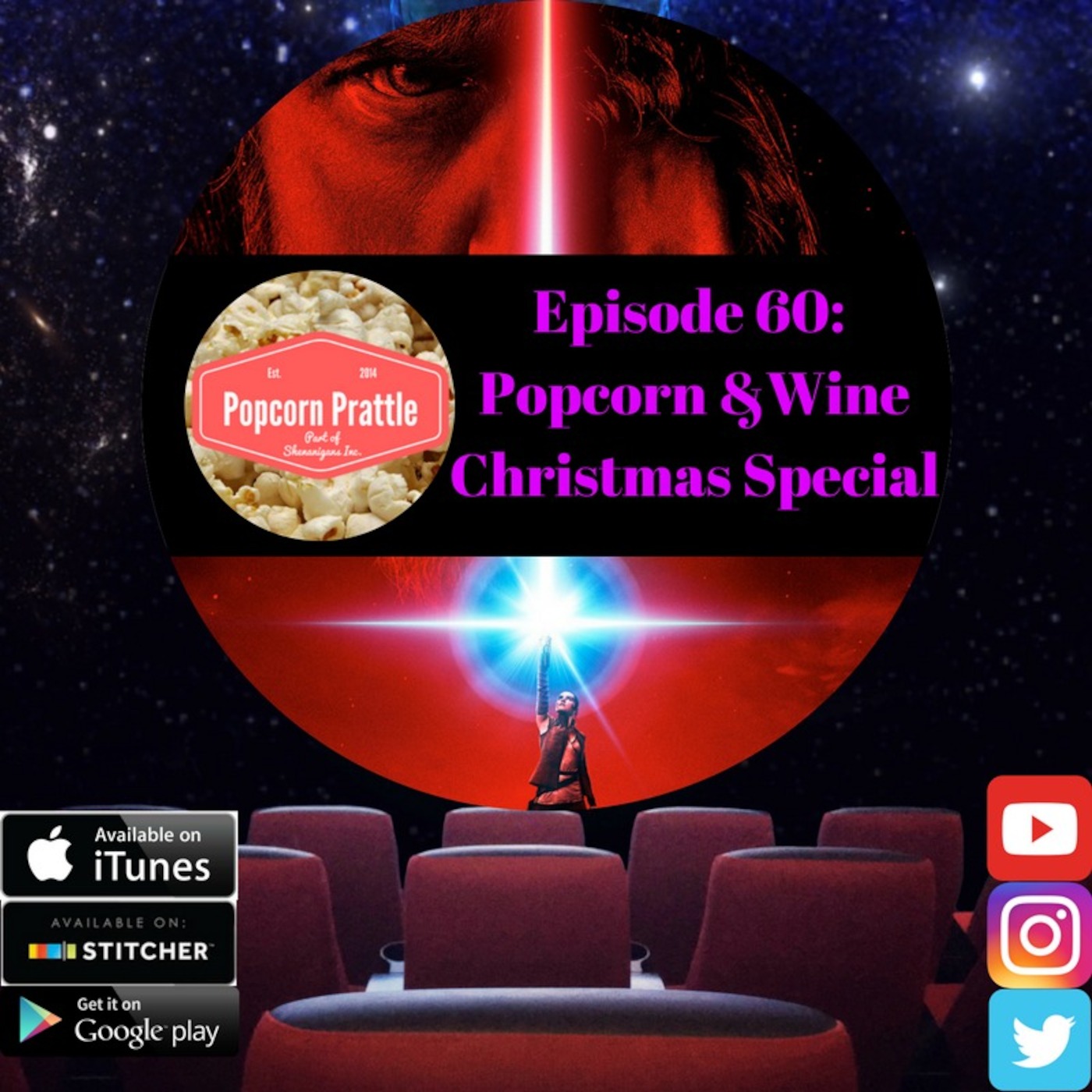 Merry Christmas everyone! We have a great flashback episode for you so whether you are new or old, enjoy the good times we had this year. Oh, and did you really think we weren't going to discuss Star Wars: The Last Jedi!? We give both a spoiler free and a spoiler filled discussion on the new movie! Don't miss it and be sure to share!